Winery Weddings, Conferences & Special Events
Planning a wedding or special corporate or family event?
The spacious events area at Thomas Fogarty Winery accommodates indoor and outdoor weddings, corporate, and other private events for groups small and large.
The Thomas Fogarty Winery Events Facility
Our Santa Cruz Mountains winery setting has sweeping views of the San Francisco Bay Area. Accommodating up to 216 guests, Thomas Fogarty Winery is an intimate, elegant, and relaxing setting for memorable events. Surrounded by vineyards and a beautifully landscaped lawn, the handsome redwood reception facility flows down the mountainside on three separate levels, each offering stunning views.
The 4,000 square foot Pavilion overlooks our Damiana Chardonnay vineyard. The unique copper roof and open air feel make the structure a Bay Area "one of a kind." The Hill House and its adjoining terrace, hand crafted with redwood panels, tile, and hardwood floors, is an area used year round. The terrace has glass panels lined on runners, allowing it to be closed off on cooler days without sacrificing the famous view.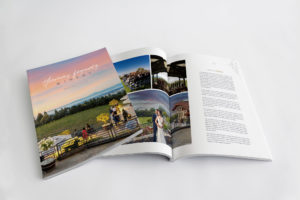 Click here to read our Wedding & Events Brochure
Questions about events?
Give us a call or email for any private event booking questions.
Schedule an appointment:
Phone: (650) 851-6772.
Email: events@fogartywinery.com
Tours of the facility are normally scheduled Monday through Friday between 9 am and 5 pm.
Read all of our wedding reviews on our
Thomas Fogarty Winery
Storefront at